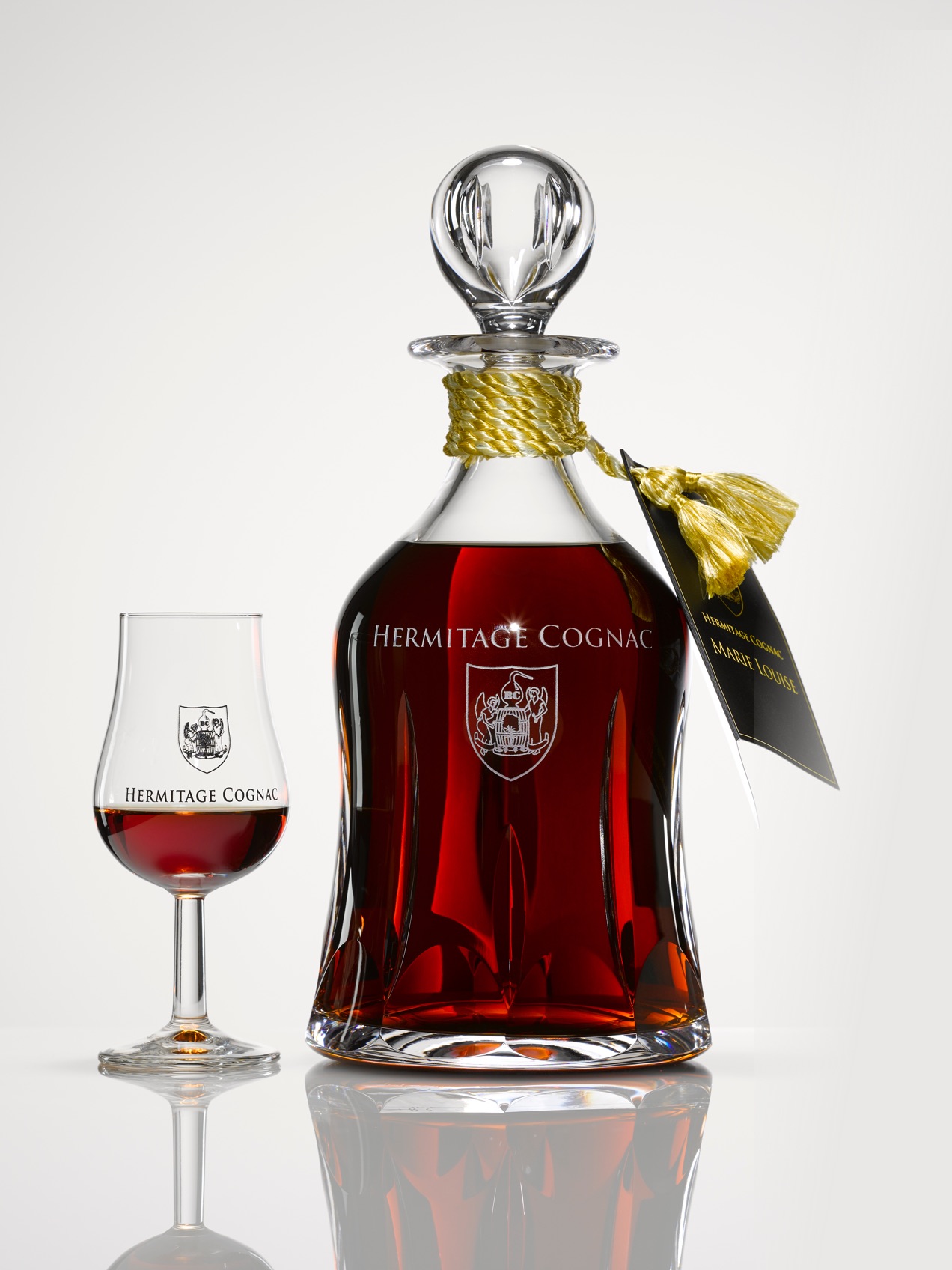 " Likely to be one of the finest cognacs you have tasted "
Our Cognacs
Our Customers are very special, their needs are also special.  Our most exclusive cognacs are often sought by investment and high net worth clients.
A beautiful, crystal decanter houses Marie Louise, a cognac which has spent nearly seventy years in an oak cask and as a reward won the Best Cognac 2018 at the Cognac Masters.  We also have very early Grande Champagne vintages such as 1880, 1893 and 1900.
Our Collection
Our customers might also be seeking early twentieth century vintages like 1920, 1923, 1940, 1944 and 1945 and slightly later ones such as the gold medal winning 1948 and 1950.
There is a range of more recent vintages such as 1995, 1999 and 2005 as well as age statement cognacs of 20, 30, 40, 45 and 50 years old. 
All are carefully designed and balanced to meet the increasingly stringent requirements of age and quality in the food and beverage industry.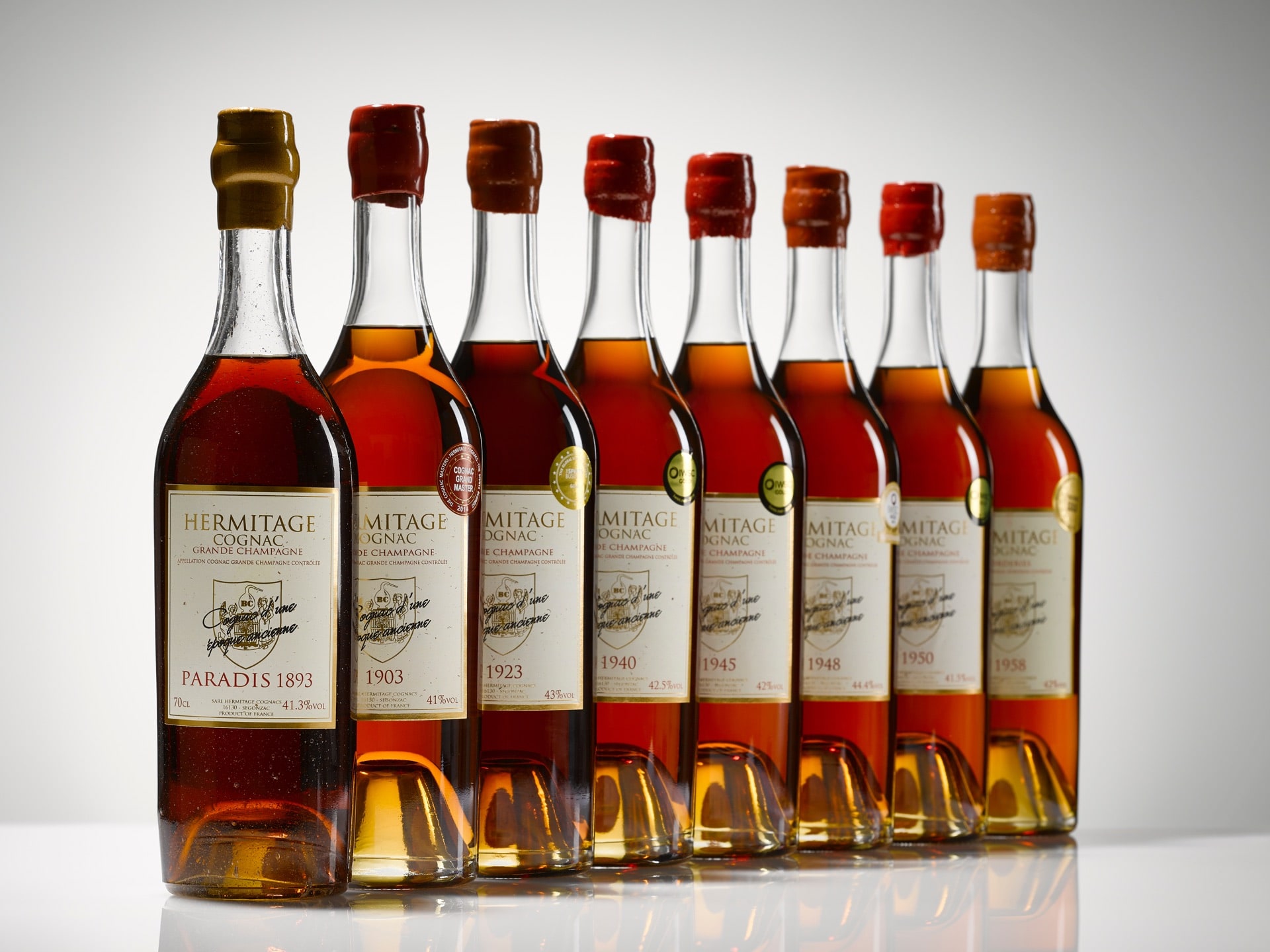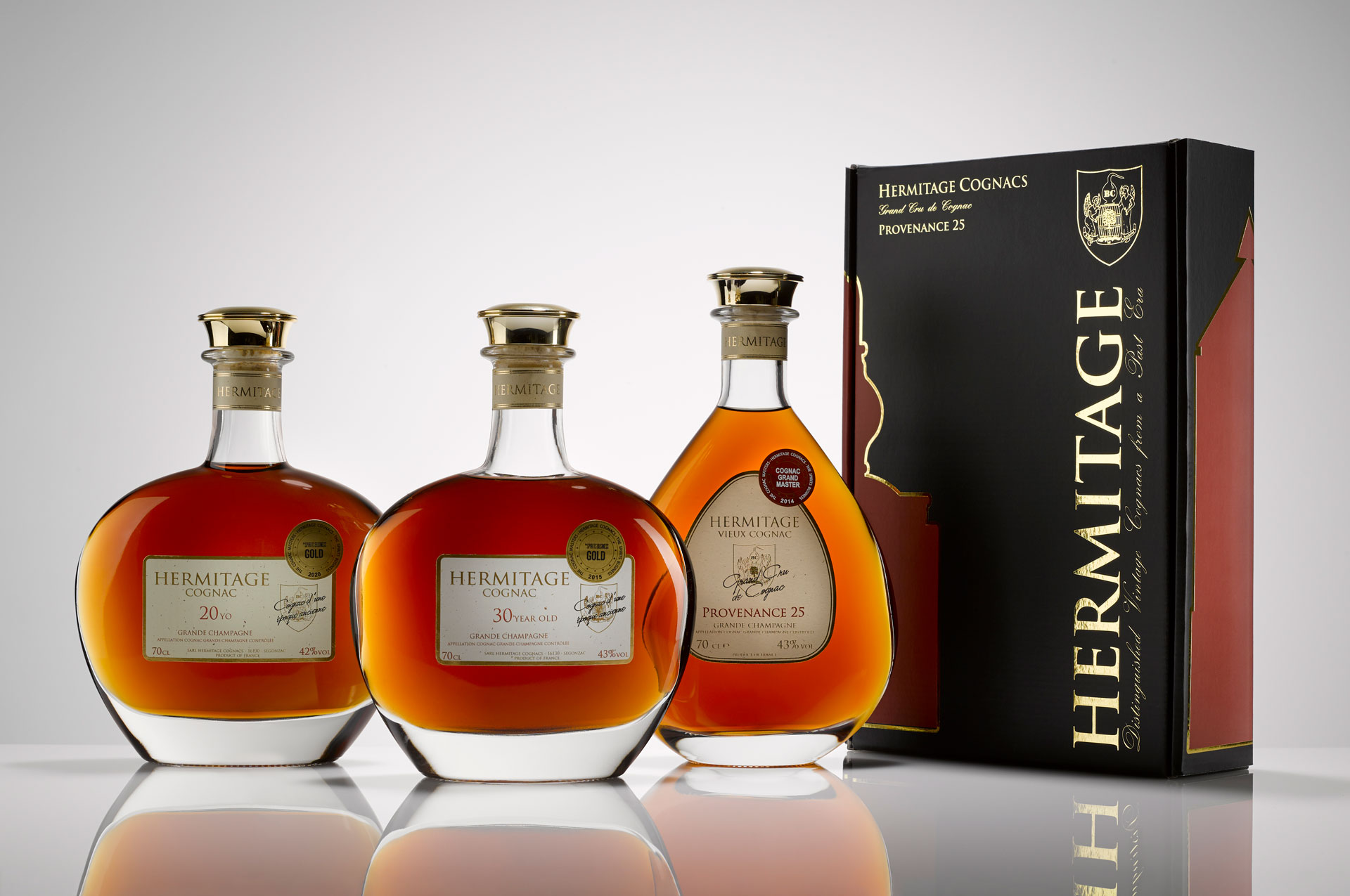 Hermitage Provenance
Customers in other countries seeking high volumes of quality cognac will find the Hermitage Provenance range of age statements ideal for their clients with a faster turnover of quality spirits. 
Bespoke Cognacs
Privileged clients can choose from a range of vintages for own label cognacs, all carefully selected for their meticulous quality and taste.